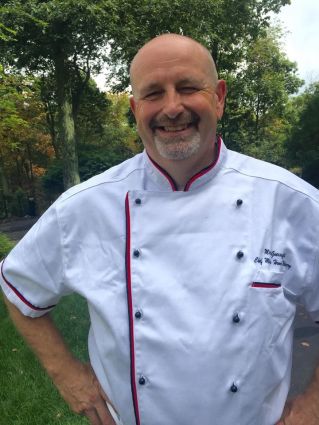 Hi – I'm Michael Guessefeld and I own/operate Chef Michael's Home Delivery.
I deliver high-quality food products to the home and business. No contracts, no commitments- you get what you want, when you want. I'm always searching for new products as well as expanding my own specialty preparations. My products are flash frozen and super convenient. My steaks, seafood, and poultry are cut to my specifications by top suppliers and trimmed of unwanted fat, gristle, skin, bone and individually cryovaced and able to store in your freezer for at least a year without a measured depreciation of quality. You simply thaw and cook. In many cases- the product goes directly from the freezer and into your oven.
This is not a gourmet food service per se. I have a full spectrum of products that appeal to everyone from kids to gourmets and those in between. From Chicken Fingers to Filet Mignon, to my own specialty preparations.
I invite you to scroll through the different categories on my site and get a feel for the product line. Don't forget to check out the "Specialty" section‍‍.
If you have questions/comments, want to order product, or would like a 15 minute presentation of my products please contact me. I look forward to hearing from you.
Delivered to homes and businesses throughout North Jersey, North Central Jersey & Eastern Pennsylvania
With Chef Michael's the store is coming to you!